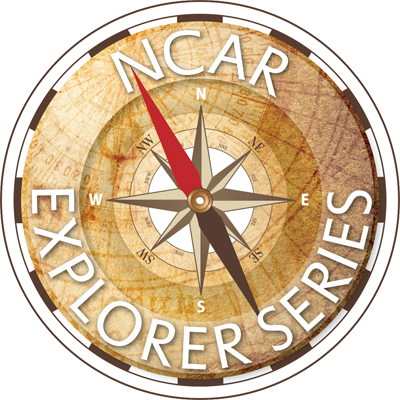 Get the inside scoop on our science from the scientists themselves.
Join us for our Explorer Series lectures to learn about the advances our scientists are making in areas of study that stretch from the Earth's oceans, forests, and cities up through the layers of the atmosphere and into the scorching swirls of plasma on the Sun. We are venturing into new ways to bring NCAR science to you through virtual programming! Click on the events on this page to learn more.
We are committed to the health and safety of everyone who attends our events and UCAR is continuing to monitor the rapidly changing COVID-19 situation. Thank you for your support of the NCAR Explorer Series and we look forward to "seeing" you soon.
Recommended age is 12 years and up. Scroll down for how to get free tickets, event format, and other details.