Thunderstorms: A Chemical Reaction Chamber Producing Ozone
Event Postponed
Thunderstorms are best known for their dynamic and intense production of precipitation, hail, lightning, and sometimes tornadoes. But did you know that they can impact the chemical composition of our atmosphere, especially ozone? Ozone is a key atmospheric trace gas that protects us from harmful ultraviolet radiation high up in our atmosphere, yet deteriorates human health and ecosystems at the Earth's surface. In this talk, NCAR Scientist Mary Barth takes us on a journey to uncover the different ways that thunderstorms affect the chemical composition of our atmosphere. Learn about how storms mix the atmosphere, how they interact with trace gases (like ozone and nitrogen oxides), and how lightning can produce nitrogen oxides. The combination of these processes results in the formation of ozone in a region where ozone acts as a greenhouse gas. Barth will describe why each process is important for ozone production and show how observations are gathered in thunderstorms and chemistry using aircraft flying in and near storms.
About Mary Barth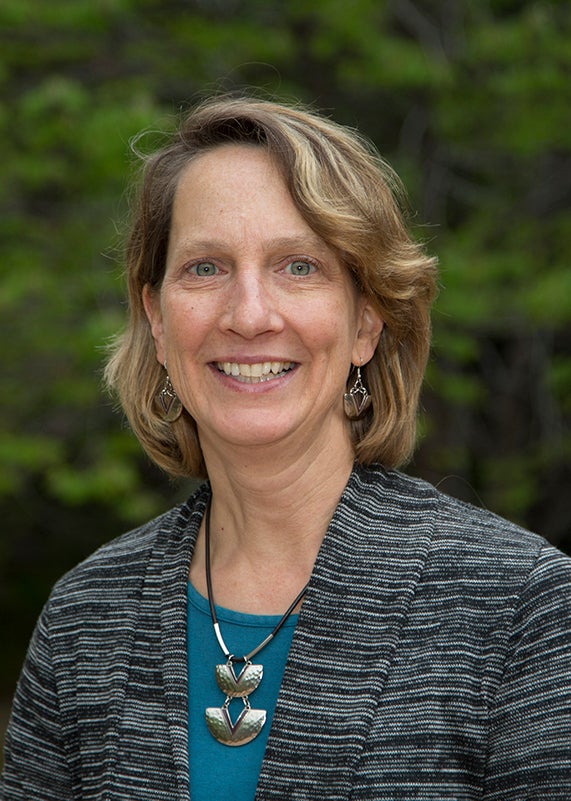 Mary Barth is a Senior Scientist in the Atmospheric Composition Observations and Modeling (ACOM) and the Mesoscale and Microscale Meteorology (MMM) Laboratories at NCAR. Barth investigates the interactions between clouds and chemistry, which she finds fascinating because of the complexity of the processes and the beauty of the clouds. While much of her recent research focuses on exploring thunderstorms and chemistry, she has also examined the chemistry inside cloud droplets to calculate sulfate and organic acid formation, which affect particles in the atmosphere and therefore on climate.
Barth received her Ph.D. in Atmospheric Sciences from the University of Washington in 1991 and was a  Postdoctoral Scientist before working full-time at NCAR. She led the Deep Convective Clouds and Chemistry field program that occurred in 2012, which has provided the material for her Explorer talk. Barth has been a leader on investigating chemistry and climate in Asia, coordinating a Cloud Chemistry Study at Whiteface Mountain in New York, and developing a new atmospheric chemistry modeling framework at NCAR. She is a member and vice president of the International Commission on Atmospheric Chemistry and Global Pollution, an editor for the Journal of the Atmospheric Sciences, and a fellow of the American Meteorological Society.
Program Details
Join us for a free lecture with NCAR scientist Mary Barth. Following the lecture, there will be time for questions and discussion.
NCAR Mesa Lab
1850 Table Mesa Drive
Boulder, Colorado
Event Postponed - Future Date TBD