To push the boundaries of Earth system science, you have to push the boundaries of computing. That's where Derecho comes in.
Derecho is a 19.87-petaflops machine built for science. The supercomputer gets 20% of its sustained computing capability from graphic processing units (GPUs), which gives it the flexibility to better support innovative applications using machine learning.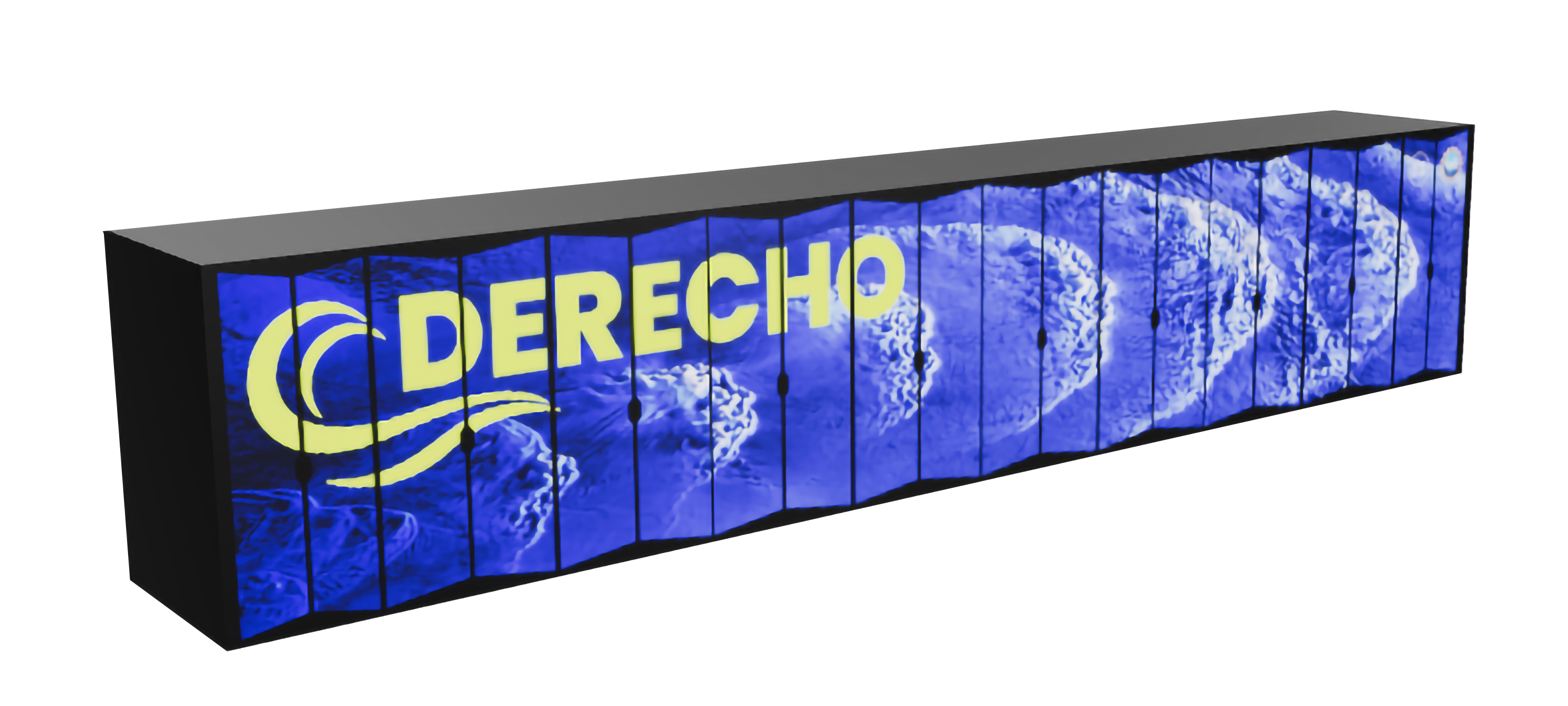 Derecho is a resource for researchers at NCAR and across the country who want to run increasingly detailed models that simulate complex processes and how they might unfold in the future. These predictions — which span everything from streamflow to solar energy to severe weather — give resource managers and policy experts valuable information for planning ahead and mitigating risk.
Derecho is funded by the National Science Foundation, and it's housed at the NCAR-Wyoming Supercomputing Center along with the landmark data storage system known as GLADE, the Globally Accessible Data Environment. 
NCAR also provides the community with specialized data analysis and visualization resources.