We humans are an elemental force of nature. As our activities alter the other elements — earth, air, water, and fire — those elements are changing us. 
In this riveting drama, blending art and science, we follow renowned environmental photographer James Balog ("Chasing Ice") as he reveals how changes in the elements are affecting the lives of everyday Americans. 
The story carries us to raging wildfires, hurricanes, and rising seas. We meet children whose health is affected by our altered air supply. Scientists from a wide range of disciplines describe the underlying physical processes. And, through Balog's ancestors, we see coal mining in a new light and discover an uplifting story of coal miners who have turned into renewable energy developers.
"The Human Element" tells an urgent story that gives inspiration for a more balanced relationship between humanity and nature.
Panelists
Gabriele Pfister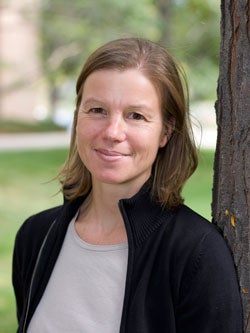 Gabriele Pfister is an atmospheric scientist and the deputy director of the NCAR Atmospheric Chemistry Observations and Modeling Laboratory (ACOM). She has been at NCAR since 2002.  Her research focuses on the chemical composition of the air around us using chemical models in conjunction with satellite, aircraft, and ground based observations, striving to understand local air quality and global pollution.
Frank Flocke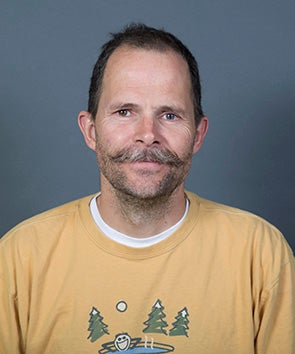 Frank Flocke is an atmospheric chemist at the National Center for Atmospheric research since 1992. He is an expert in studies of air quality and air pollution utilizing aircraft measurements. He works on processes connected to ozone formation in the troposphere, and helps design and supports airborne field campaigns to address air quality issues.
James Balog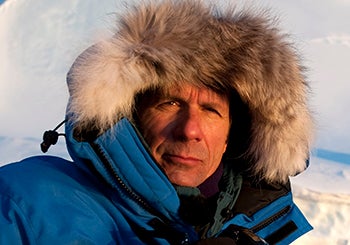 James Balog is an environmental photographer and the founder and director of the Earth Vision Institute and the Extreme Ice Survey. He is the subject of the 2012 documentary Chasing Ice and the author of eight books.
 

Tania Schoennagel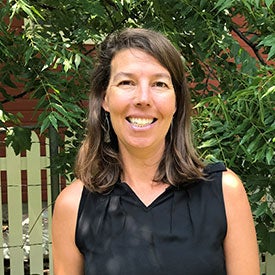 Tania Schoennagel is an ecologist at the University of Colorado, Boulder. Her research addresses the causes and consequences of western forest disturbances, primarily wildfire and insect outbreaks. Her research generally focuses on fundamental ecological questions with applications to forest management, land-use and climate change policy.
Jessica Gilman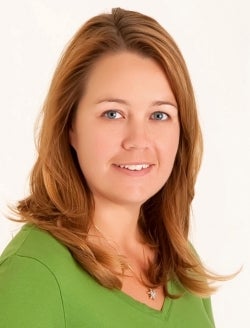 Jessica Gilman is is a research chemist with the National Oceanic and Atmospheric Administration. Her research is focused on conducting in-situ measurements of volatile organic compounds (VOCs) in order to identify their sources and influences on ozone and secondary organic aerosol formation.
PROGRAM DETAILS
This free screening of "The Human Element" followed by a question-and-answer session with our invited panel took place on September 19th, 2018.
James Balog (Earth Vision Institute; featured in "Chasing Ice")
Frank Flocke (NCAR)
Gabriele Pfister (NCAR)
Tania Schoennagel (CU Boulder)
Jessica Gilman (NOAA) 
NCAR Mesa Lab
1850 Table Mesa Drive
Boulder, Colorado
Wednesday, September 19
6:00 p.m. — Doors open to the public
6:30 - 8:00 p.m. — Film screening
8:00 - 8:30 p.m. — Questions & conversations