Thuderstorms and tornadoes: Tales from a lifelong storm researcher and chaser
NCAR scientist Morris Weisman is a noted authority on what makes thunderstorms and tornadoes tick. In this talk he reviews some of the basic advances in both understanding and forecasting these extreme events, with a special emphasis on notable events in Colorado, including the Windsor and Limon tornadoes. Topics will include supercell storms, which generate the most intense tornadoes and hailstorms worldwide, as well as landspouts, which are a weaker form of tornadoes and somewhat of a Colorado specialty. He will also talk about recent field campaigns and the evolution of storm chasing over the years, including some of his own anecdotes from chasing on the plains of Colorado.
About Morris Weisman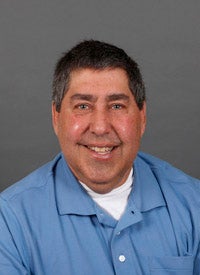 In more than 37 years at NCAR, Morris Weisman has examined the structure, dynamics, and classification of convective storms, becoming a widely recognized authority on thunderstorms and tornadoes and how to improve forecasts of these often deadly phenomena. His work has contributed new insights into supercells, squall lines, bow echoes, derechos, and other phenomena particular to these storms. These insights are included in four interactive, computer-based learning modules produced by UCAR's COMET Program, which are used to train National Weather Service forecasters. He also teaches as a visiting professor at the University at Albany. His recent work includes seeking ways to improve 0 to 48 hour forecasts of significant and hazardous weather. Weisman has also been a leader in the planning and execution of field campaigns to observe storms in their "natural habitat." He is currently a senior scientist in the Mesoscale and Microscale Meteorology (MMM) lab at NCAR.