Hurricanes, Clouds, and Wildfires: A Changing Climate and the Impact on Our Kids
Earth's warming climate has implications for increases in and the severity of hurricanes, can modify the Arctic and Arctic cloud coverage, and favors larger and more severe wildfires. Scientists study these changes through field campaigns, computer model simulations, and cross-discipline collaborations.
In this NCAR Explorer Series conversation, we speak with three scientists who study hurricanes, clouds in the arctic, and wildfires. Discover how these natural phenomena are changing with our changing climate and the impact this could have on our kids.  Also learn about a new initiative called Science Moms, a nonpartisan group of climate scientists and mothers working to demystify climate science and motivate urgent action on climate change.
About Melissa Burt
Dr. Melissa A. Burt is a research scientist in the Department of Atmospheric Science at Colorado State University. Her research focuses on the interactions of Arctic clouds, radiation, and sea ice, with interests ranging from cloud–radiation feedbacks, to hydrological and energy cycles in climate, to education and workforce development.
Dr. Burt also serves as the Assistant Dean for Diversity and Inclusion in the Walter Scott, Jr. College of Engineering at Colorado State University. In this position, she leads the strategic planning and implementation efforts for diversity, inclusion and equity goals across the College, and has an active role in university-wide diversity and inclusion initiatives.  In particular, she works with College faculty, staff and students to foster an inclusive climate for diversity in the college. 
Outside of CSU, Dr. Burt is the Vice President for the non-profit 501(c)3 organization, the Earth Science Women's Network. She has served on a variety of boards and councils and currently serves as a Council member of the American Meteorological Society and the inaugural chair of the AMS Culture and Inclusion Cabinet. 
Dr. Burt has a B.S. degree in Meteorology from Millersville University and a M.S. and Ph.D. in Atmospheric Science from Colorado State University.
Check out Dr. Burt's Science Moms bio and video.
About Emily Fischer
Dr. Emily Fischer is an Associate Professor in the Department of Atmospheric Science at Colorado State University (CSU) and an affiliate faculty member of the CSU School of Global Environmental Sustainability (SoGES). Her research focuses on understanding atmospheric trace gases, how wildfire smoke travels across great distances, and what environmental conditions support fire seasons with large wildfires for different western U.S. ecoregions. An underlying goal of her work is to improve our understanding of the role of climate in determining the atmosphere's self-cleansing capacity. In 2018, Fischer was the lead scientist for the Western Wildfire Experiment for Cloud Chemistry, Aerosol Absorption and Nitrogen, or "WE-CAN" project based out of Idaho, which flew over various wildfires in the western U.S. WE-CAN was a multi-university collaborative project with 38 state-of-the art instruments, making it the largest and most complex chemistry instrumentation payload that has ever flown on the NSF/NCAR C130 research aircraft. 
In addition to her research, Dr. Fischer leads a number of initiatives designed to provide high quality mentorship to the next generation of scientists. She has been awarded a Macelwane Medal by the American Geophysical Union (AGU) in recognition of significant early career contributions to the Earth Sciences as well as the American Meteorological Society (AMS) Atmospheric Chemistry Committee Outstanding Early Career Scientist Award. 
Dr. Fischer is a mom of two daughters, ages 5 and 8, who have accompanied her on field projects, including WE-CAN. While she calls Colorado home these days, she is originally from Rhode Island and misses the ocean terribly in the summer. She received her PhD from the University of Washington in Atmospheric Science, and her Masters in Earth Sciences from the University of New Hampshire in Durham.
Check out Dr. Fischer's Science Moms bio and video.
About Rosimar Rios-Berrios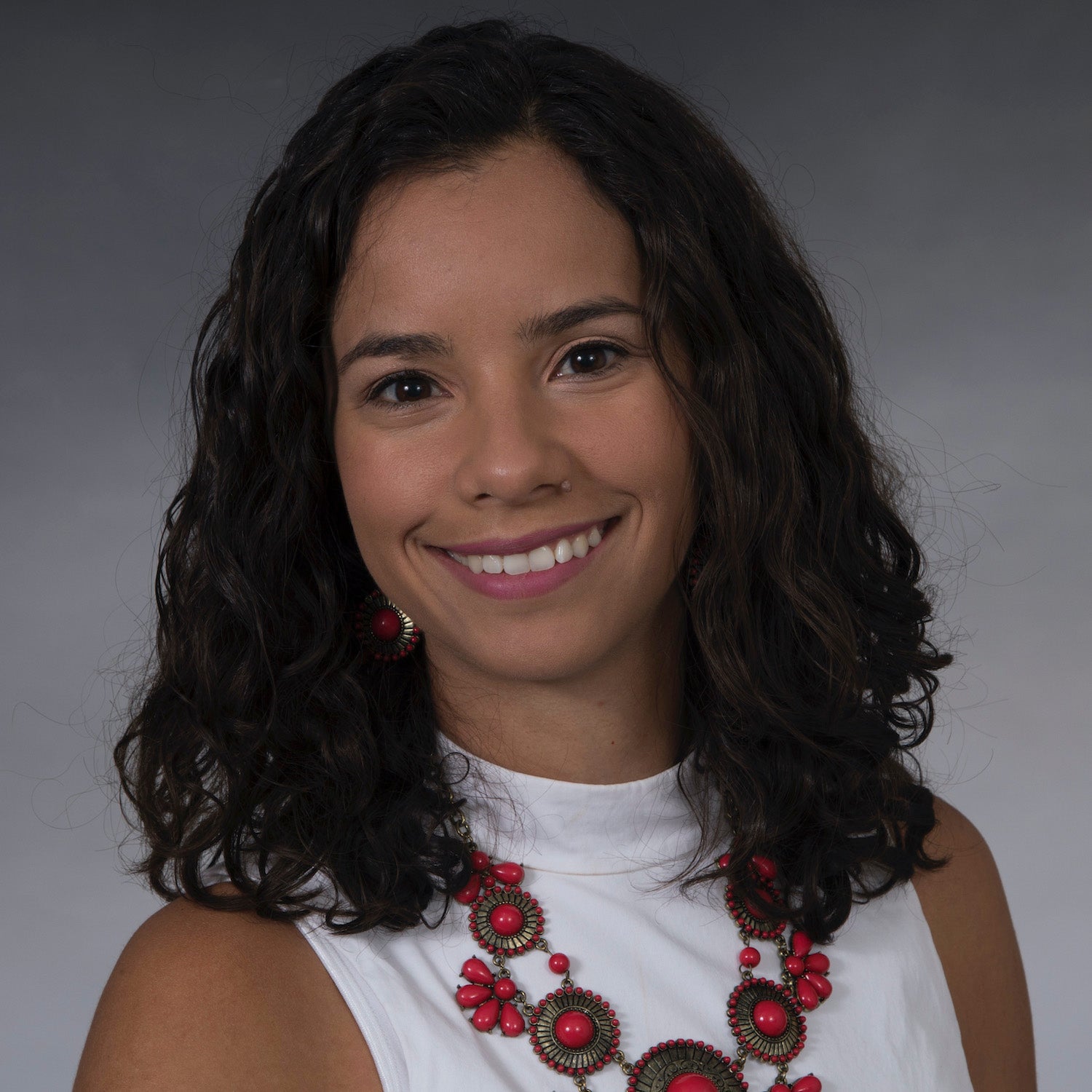 Dr. Rosimar Rios-Berrios is a scientist at the National Center for Atmospheric Research (NCAR) in Boulder, Colorado. She is an expert on tropical cyclones, numerical weather prediction, and precipitation extremes. Her research focuses on high-impact weather, with an emphasis on how hurricanes form and become very strong. Dr. Rios-Berrios also spends a great deal of her time mentoring the next generation of scientists through internships and short-term visits at NCAR.
Dr. Rios-Berrios received her Ph.D. in atmospheric science from the University at Albany (UAlbany), State University of New York in 2017. Her dissertation, which focused on tropical cyclone intensification in scenarios traditionally deemed as unfavorable for intensification, was recognized with UAlbany's Department of Atmospheric and Environmental Sciences Narayan R. Gokhale Distinguished Research Scholarship and UAlbany's College of Arts and Sciences Distinguished Dissertation Award.  Before joining UAlbany, she received a B.Sc. in Theoretical Physics and a Curricular Sequence in Meteorology from the University of Puerto Rico at Mayagüez (Antes, ahora, y siempre: ¡Colegio!). 
She lives in Colorado now with her husband and their one-year old son. She was born and raised in Puerto Rico; her interest in atmospheric science was sparked by many encounters with tropical cyclones passing through or near the Island.  While she misses the warm, tropical days on the Island, she also enjoys living in a place with seasons and outdoor activities all year round. When she is not working, she is likely hiking, running, sewing, cooking, doing yoga or pilates, or just playing with her little one.
Check out Dr. Rios-Berrios' Science Moms bio.