Special Lecture with Photographer John Fielder
380 Miles from East to West: Celebrating 40 Years of Colorado Photography by John Fielder
The state of Colorado has a diverse landscape that spans from the Great Plains to the Foothills of the Rockies, to the highest peaks along the Continental Divide and the Western Slope river canyons. In this special NCAR Explorer Series lecture, Colorado photographer John Fielder will guide guests through 66 million acres of Colorado scenery. You will get a personal Fielder tour of Colorado's most beautiful private ranches, our most sublime public lands in both mountain and canyon country, as well as the best places we enjoy right in our own backyards. Historical perspectives from the Jackson/Fielder project, amazing stories, and glorious music will also be included.
John Fielder will be available for book signing before and after the talk. Books and calendars available for purchase. To celebrate his 40 years of photography, John has co-authored a book about his life as a nature photographer and environmentalist. From childhood roaming the forests of New England and North Carolina to raising his family in Colorado, you will learn how John's life was changed forever by unforeseen circumstances.
About John Fielder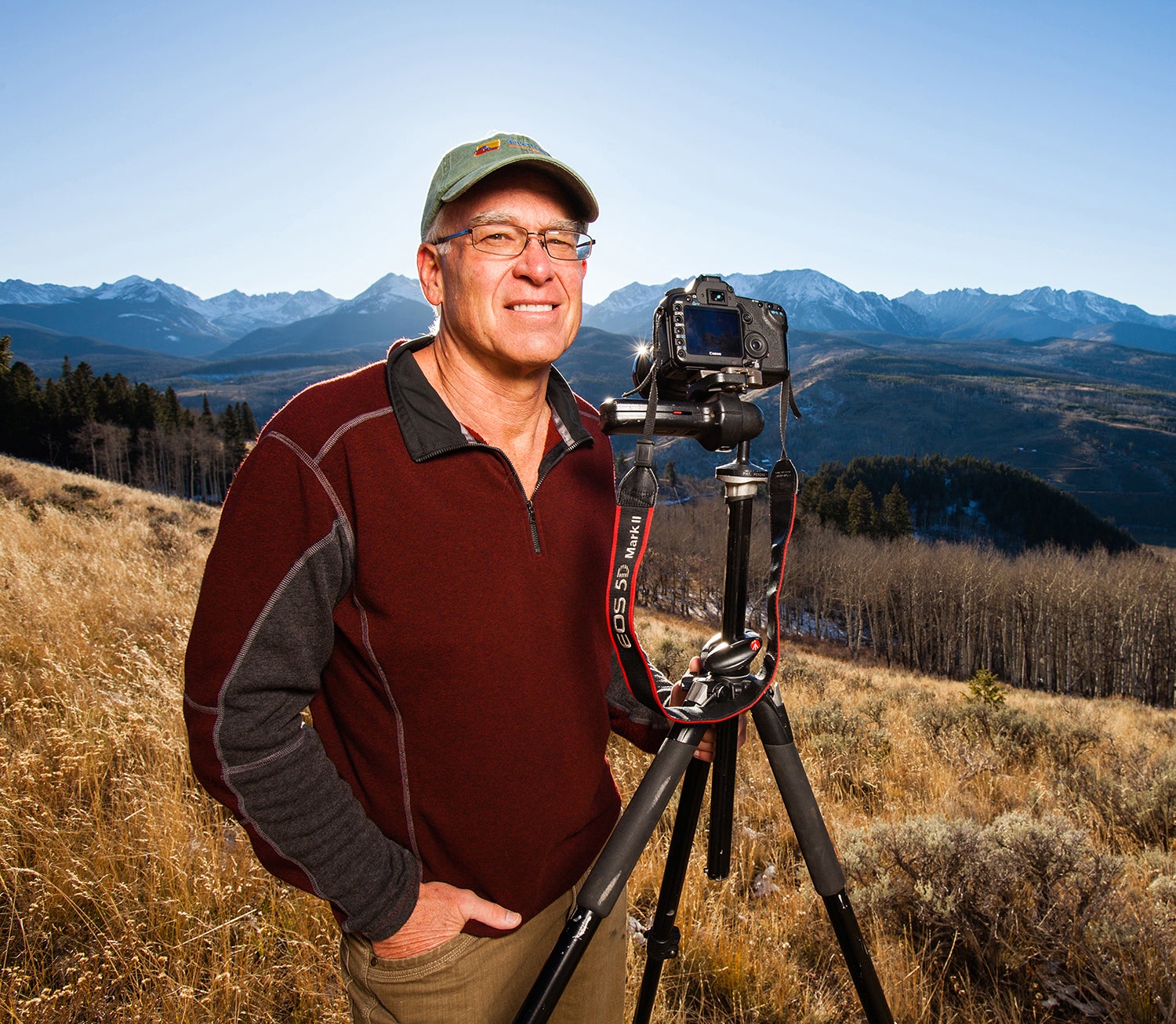 John Fielder has worked tirelessly to promote the protection of Colorado's ranches, open space, and wildlands during his 40-year career as a nature photographer and publisher. His photography has influenced people and legislation and has earned him recognition including the 1993 Sierra Club Ansel Adams Award, in 2011 the Aldo Leopold Foundation's first Achievement Award ever given to an individual, and in 2017 Colorado Mountain College presented him an Honorary Degree in Sustainability Studies. Fifty-one books have been published depicting his Colorado photography. He teaches photography workshops to adults and children, and his latest books are John Fielder in Focus and Colorado Black on White. He lives in Summit County, Colorado.