What can plants tell us about air pollution?
Did you know that ground-level ozone, a harmful air pollutant, is a problem in Colorado's Front Range? Ground-level or "bad" ozone is toxic to plants and animals – including humans. This invisible pollutant causes lung irritation, harms forests, and reduces crop yields. Although this pollutant is imperceptible, its effect can cause visible damage on the leaves of certain plants. NCAR scientist Danica Lombardozzi planted gardens in Boulder that are specifically designed to show how ozone pollution damages plants. Come find out how ground-level ozone pollution damages plants and impacts our ecosystems, in Colorado and beyond.
About Danica Lombardozzi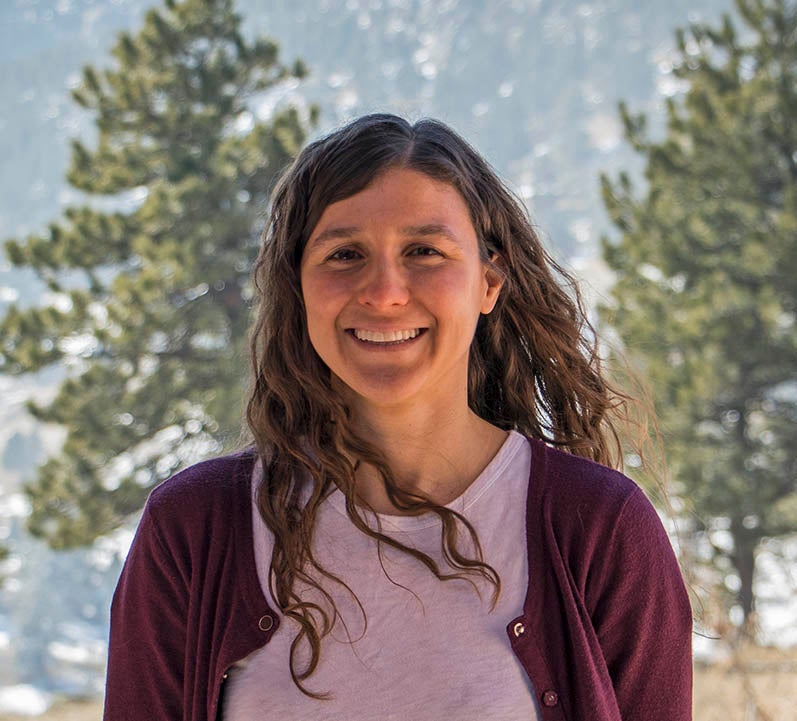 Danica Lombardozzi is a project scientist in the Climate and Global Dynamics (CGD) laboratory at NCAR. She is a global change ecologist and co-founder of the Boulder's Ozone Gardens, which includes the garden at NCAR's Mesa Lab main entrance. Lombardozzi's work uses a combination of ecological observations and global-scale models to investigate how terrestrial ecosystems are changing in response to human activities.
As a scientist at NCAR, Lombardozzi works on improving the ecological processes represented in computational Earth System Models (for example, plant temperature acclimation, and minimum rates of stomatal conductance) and understanding the uncertainty in simulated carbon cycle projections. She also studies how to best manage our ecosystems to maintain food and fiber availability in the future while minimizing the feedbacks to climate change.
Lombardozzi received her B.S. in Environmental Science, with a minor in Music, at Colorado College and her PhD from Cornell University in Ecology and Evolutionary Biology. She is a founder of the Ozone Pollution Education Network and leads the citizen science data collection at Ozone Bioindicator Gardens within this network.